Zen Software Solutions is an ISO 9001:2015 and ISO/IEC 27001:2013 certified Global IT Consulting and Solutions provider with extensive experience in Process Automation, ERP implementation, mobile and web applications using Cloud Infrastructure and Micro-Services Architecture for its global client base.
Presence of our technical and management team across Asia, Europe and USA, makes us capable to provide 24x7 support availability in demanding solutions. Zen's professional team works with goal oriented approach to delivering successful applications using industry standard project management methodologies.
Past experiences include a number of successful projects developed for all size of businesses - startup ventures to Fortune 500, including some of the major financial and insurance firms, online payment gateways, credit bureaus, stock brokers, gaming solution providers, logistics, healthcare, manufacturing companies, and several service providers.

The Goal
---
Our team helps to convert your business ideas into robust solutions that meet worldwide standards. We focus to understand your needs and budget constraints and then strive to deliver highest quality business solutions using emerging technologies and agile approach at lowest possible cost with smart work, dedication and honesty.

We have only one goal in mind, the client satisfaction.
---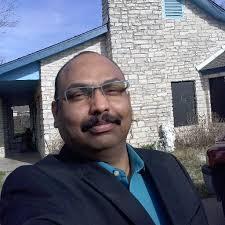 Srinivas Durvasula
Chief Operating Officer
Srinivas strives for driving implementation costs down but not losing the focus on Customer experience. His strengths are in building end-to-end capabilities to support the solutions we develop and the customers we serve across their entire lifecycle; designing business architecture that is scalable and built to evolve with business needs that also includes tools, policies, standards, and organizational infrastructure; Leveraging industry-standard processes for non-differentiating functions; Choosing industry-standard technology over legacy systems integrations wherever possible, so that we are not limited by the constraints of systems that may be difficult to evolve; Focusing first on the core capabilities that will be most instrumental in transforming the business, with a bias towards excellence over perfection.

Srinivas has served for several years at Dell and various other US corporations and helped to strategically analyze technical and business requirements for large and small scale projects..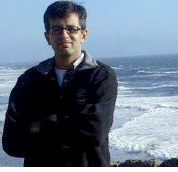 Dhruv Pilania
Advisory Board Member
Dhruv serves on our advisory board, helping us with overall business strategy and execution excellence. Dhruv's career has spanned business and engineering leadership roles. He has worked in past in business development and operations at an early stage fin tech business and presently serving at Google as Strategic Lead for Google Play Store.
He was a management consultant with McKinsey & Co. from 2011 to 2016, leading business strategy and operations projects for C-level clients in technology and retail/CPG industries. Prior to that, he earned an MBA at Cornell University. Before getting an MBA, Dhruv worked in senior engineering roles at a leading Data Integration software company from 2003 to 2009 (Named in Gartner's magic quadrant for ETL tools). He also possesses a graduate degree in Computer Science from SUNY Stony Brook.
He plays key role in determining the strategic path for the company and identifying the new markets and focus areas for growth.