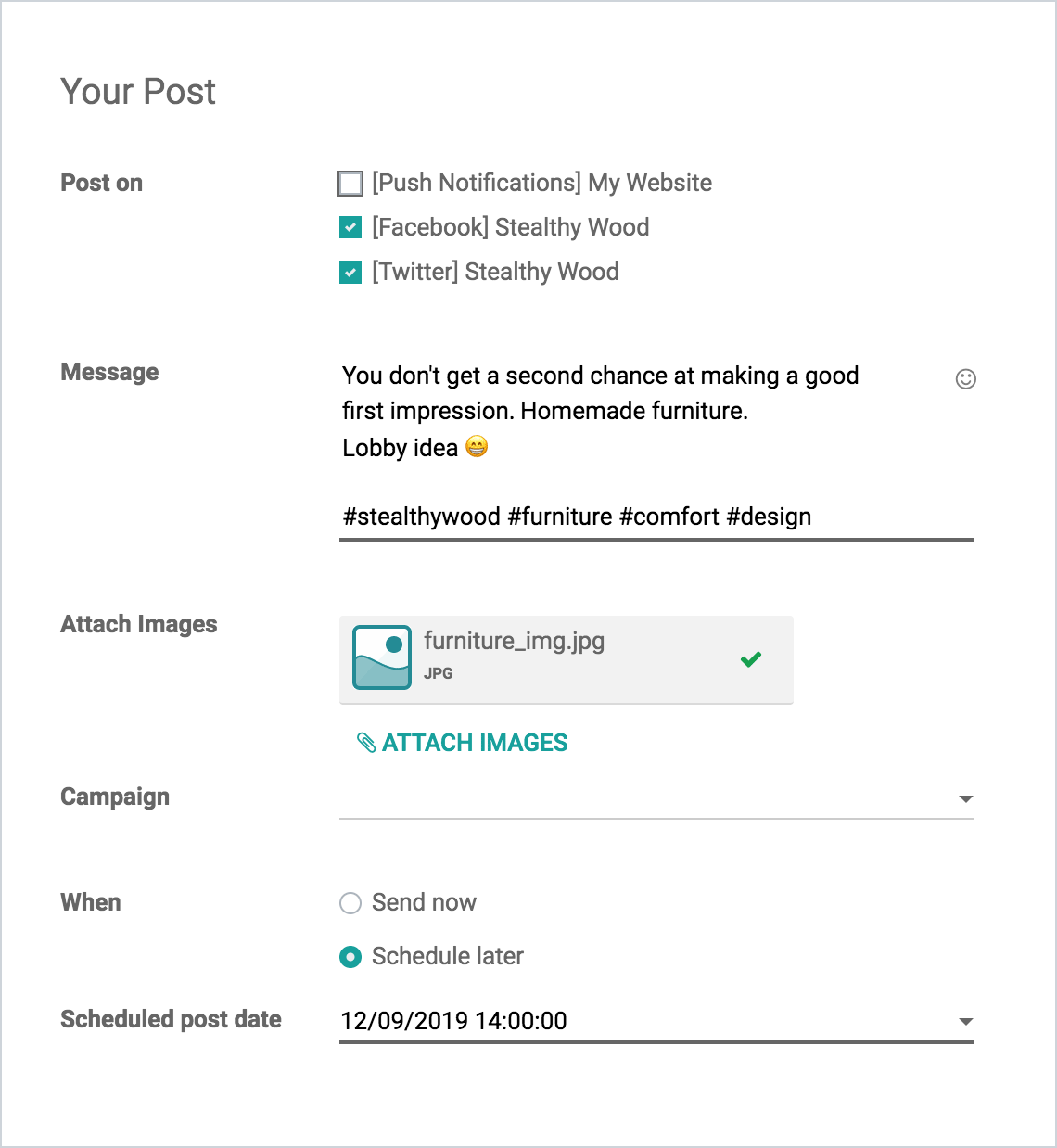 Social Marketing
Odoo ERP module to manage Social Media, Web Push Notifications, and Live Chat.

SALIENT FEATURES:
- Plan, monitor, and analyze your accounts in one place
- Find new customers and keep users' engaged.
- Reach your audience anywhere on the Web
- When push notifications arrive, the user's focus quickly shifts to it, immediately capturing attention
- Turn visitors into leads and customers into happy users

Note: It's a monthly subscription.
Your Vision
Our Expertise
Great Solution
Satisfied Customer